Union Street Veterinary Hospital is aware of the vast amount of information available on the internet. Our team has taken the time and evaluated the following sites. We trust the information the listed websites provide to you, our client, and member of our family.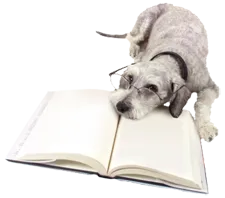 American Animal Hospital Association
www.aahanet.org

American Board of Veterinary Practitioners
www.abvp.com

American College of Veterinary Internal Medicine
www.acvim.org

American Kennel Club
www.akc.org

American Veterinary Medical Association
www.avma.org

Association of American Veterinary Medical Colleges
www.aavmc.org
Agility Information
www.cleanrun.com

Center for Veterinary Medicine- U.S. Food and Drug Administration
www.fda.gov/cvm/
Care Credit Is a division of GE Money offers health care financing for consumers through a network of over 100,000 providers.
Home Again Microchip Its a reality pets get lost. Without proper indentification, 90% never return home.
Spay USA Is a nationwide network and referral service for affordable spay/neuter services.
Friends of Animals Friends of Animals Friends of Animals is a non-profit, international animal advocacy organization, incorporated in the state of New York since 1957.
APF Animal Protective Foundation The shelter was founded by a group of volunteers led by Mrs. Jesse Carpenter and was incorporated as the Animal Protective Foundation of Schenectady, Inc. on August 12, 1931.
Choosing a new puppy This is a nice starter guide of things that you should consider when you are thinking about getting a puppy.
Heartworm Society Everything you ever wanted to know about heartworm disease can be found here!
Behavior problems This site is a terrific resource for advice on a variety of behavioral problems. If you want to learn more about feline housesoiling, barking dogs, aggression, or any other behavioral problem, check this one out!
National Animal Poison Control Center This is the website of the National Animal Poison Control Center. It includes a library, links to other sites, and phone numbers for the poison control center.
Rainbow Bridge Anyone who has ever lost a pet should visit this wonderful site. It is a terrific tribute to our lost family members.